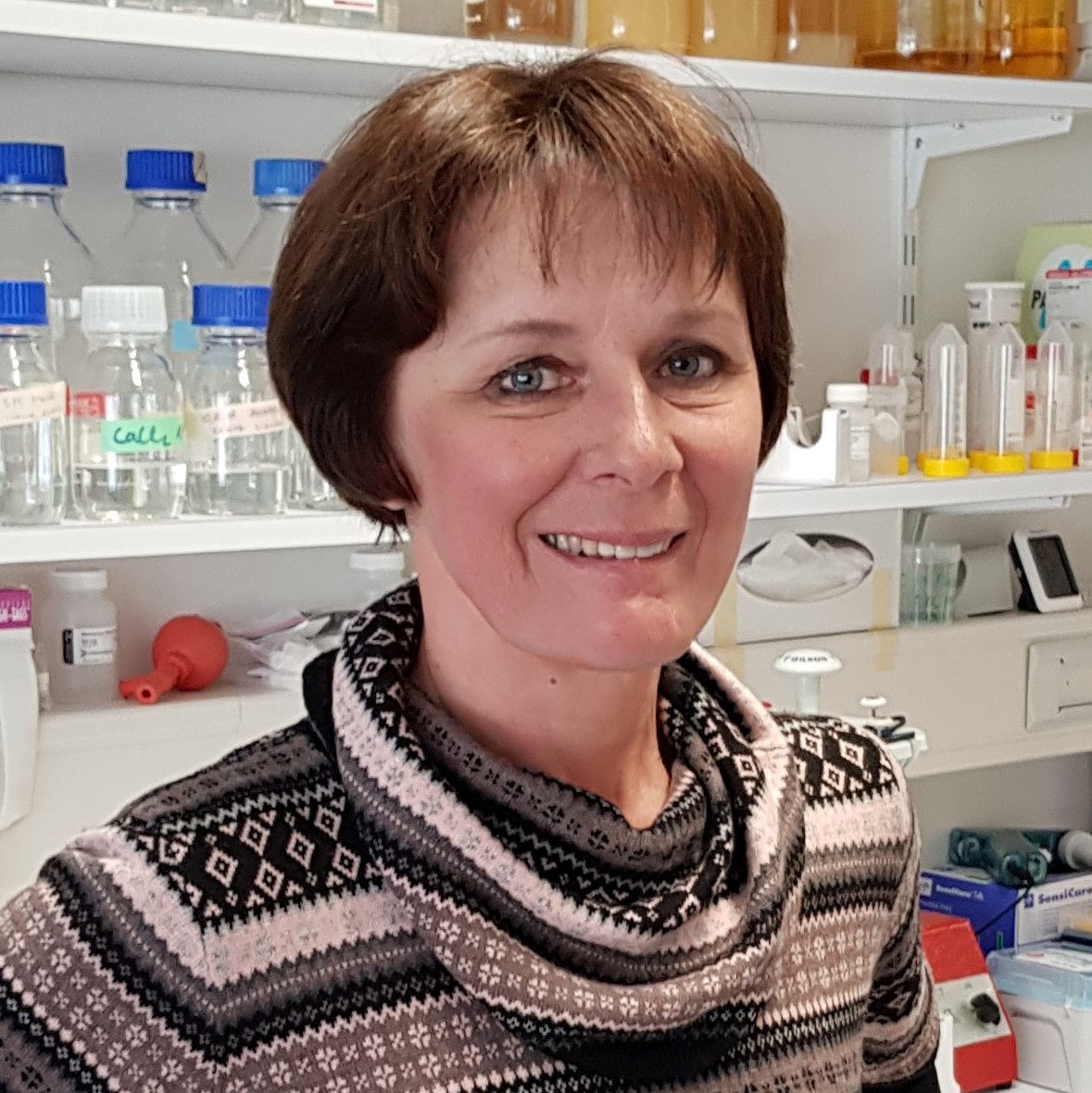 Katia Monastyrskaya studied Biology at the Moscow State University in Russia, graduating with a B. Sc. in Molecular Biology (honours), followed by a M.Sc. in Molecular Genetics. During the studies she was a recipient of Belozersky Scholarship. In 1990 KM moved to the UK to work in the laboratory of Prof. P. Roy at the NERC Institute of Virology and Environmental Microbiology in Oxford, undertaking research on double-stranded RNA viruses. She obtained D.Phil. in Biochemistry from Wadham College, University of Oxford, UK (1995) and continued as a postdoc at the NERC Institute of Virology (1994-1997). KM investigated viral replication and packaging, and viral protein structure and participated in the development of novel vaccine delivery systems based on virus-like particles of bluetongue virus.

Moving to Switzerland in 1997, Katia joined H. Hoffmann-La Roche/Givaudan AG as a Senior Scientist, (1997-2001) investigating the molecular mechanisms of olfaction and taste. She was profiling olfactory neurons' responses to the individual compounds using a calcium imaging and developed a receptor-based in vitro system for high-throughput screening of the novel taste compounds and taste enhancers. Interest in cell communication and calcium signalling persisted when Katia moved to Bern, returning to Academia as a Senior Research Associate at the Institute of Anatomy, University of Bern (2001-2011) where she earned her venia docendi (Habilitation) in 2007. While studying calcium binding proteins involved in signal transduction in smooth muscle cells, she began collaborating with Fiona C. Burkhard at the Department of Urology, Inselspital, focusing on molecular mechanisms of bladder dysfunction.

Since 2011 KM is a Group Leader in the Functional Urology Group, Urology Research Laboratory, Department for BioMedical Research (DBMR) and Inselspital. Our group's focus is the non-cancerous diseases of the lower urinary tract caused by benign prostatic obstruction and neurologic disorders. In 2014 Katia became Associate Professor, and combines research with teaching at the Medical Faculty, University of Bern.